"Until one has loved an animal, a part of one's soul remains unawakened." - Anatole France
Resources For Pet Care During Extended Hospital Stays
When you are in the hospital for an extended stay, finding the time and energy to care for your pet or organize pet care in your absence can be challenging. But it is essential to ensure that your furry companion is still cared for while you are away. The following are helpful tips and resources you can rely on to ensure your pet gets the best care during your hospital stay.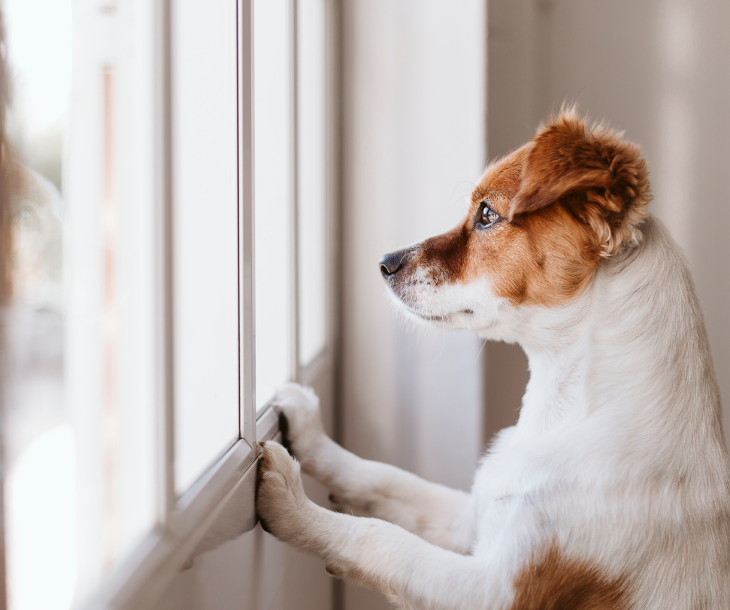 Paws With A Cause
Paws With a Cause is an organization that works with pet owners to help them care for their pets while in the hospital. They offer a "hospital foster program" where pet owners can apply for assistance. This program operates on donations. The organization will work to find a qualified foster family who will provide a safe and loving home for the pet during the owner's hospital stay. They have a team of experienced staff members who will assess each situation and match the pet with the most suitable foster family. During this time, Paws With a Cause provides all necessary supplies for the pet, including food, veterinary care, and exercise. The organization also offers assistance after the pet returns home, providing support with basic needs such as veterinary care and medication. Paws With a Cause also works to find new homes for those unable to keep their pets. Overall, Paws With a Cause is an excellent resource for pet owners who need assistance during hospital stays.
PACT for Animals
PACTforAnimals.org is a national 501(c)(3) nonprofit that helps military personnel and hospital patients find foster homes for their furbabies during extended hospital stays or deployments. PACT has helped many pet owners during long-term hospitalization or recovery after medical emergencies by obtaining temporary foster care for their pet. PACT works with several major hospitals nationwide, providing support to families. Some hospital stays are unexpected - the PACT team is ready and willing to help you find a safe place for your furry companion during these unexpected times. They work hard to find the right foster home for your pets so you and your family can rest assured knowing your pet will be well taken care of until you return.
Borrow My Doggy
BorrowMyDoggy is an online service that connects pet owners with local pet sitters who are looking to spend time with dogs. Pet owners can post their needs on the BorrowMyDoggy website and prospective pet sitters can respond to those posts. The services provided by BorrowMyDoggy range from regular walks and playtime to overnight stays and vacations. The great thing about BorrowMyDoggy is that everyone wins. Dog owners can rest assured knowing their pet is in good hands, and pet sitters can experience the joys of having a pup around without taking on the responsibility of ownership. And, of course, the pup gets plenty of extra attention and love! So if you're a pet owner in need of temporary care for your furry friend due to hospitalization or any other long term commitments, then look no further than BorrowMyDoggy.
Meals on Wheels
Meals on Wheels is a program that offers assistance to those who are unable to cook for themselves. This includes the elderly, people with disabilities, and those in temporary need due to illness or hospitalization. For pet owners who are hospitalized, there are now options available for Meals on Wheels to provide meals for their pets. In the US, Meals on Wheels has partnered with The Animal Rescue League (ARL) of Boston and Halo Pet Food to bring meals to pets whose owners are hospitalized. For every purchase of Halo pet food, the ARL of Boston will donate one meal to a pet whose owner is in the hospital. Additionally, the ARL has a fleet of volunteers ready to deliver meals to pet owners who need assistance. For those unable to provide food for their pets while they are away, Meals on Wheels can help fill the gap. All that is required is an online request form that can be completed on the ARL website or by calling the office. Meals will be delivered directly to the pet's home address so that they can continue to eat healthy meals during their owner's absence.
Pet-Sitting Sites
When you have to be away from home for any period of time (short or long), it can be difficult to find someone to take care of your beloved pet. Fortunately, there are a number of pet-sitting sites and applications available to help you find the perfect caretaker for your furry friend.
Rover is one of the most popular pet-sitting sites out there. They offer services for all kinds of animals, so no matter what type of pet you have, Rover has you covered. Plus, with Rover you can meet local sitters who will treat your pets like family. All Rover sitters are screened, insured and experienced in caring for animals. You can even book a Meet & Greet before deciding on a sitter to make sure your pet will be comfortable and happy.
DogVacay is another great site and application that can help you find the perfect caretaker for your pet. DogVacay connects you with certified pet-sitters who provide 24/7 care in the comfort of their own home. DogVacay also provides detailed profiles for each sitter so you can get an idea of their experience and expertise. Whether you're heading off for a short trip or a long hospital stay, these pet-sitting sites can help you make sure your pet is taken care of while you're away.
There are many options available for pet owners who can't be home to care for their animals. Whether your stay away from home is planned or unexpected, the sites listed here provide dependable resources for you to know your pet is well cared for in your absence.